Call For Entries!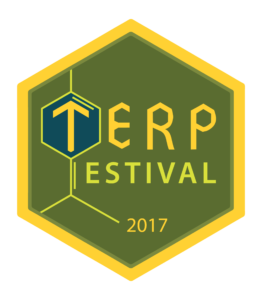 The Terpene Tournament™ is an element of the Terpestival™   intended to highlight the quantitative science behind the quality of  Cannabis,  as well as the qualitative experience cannabis terpenes invoke. By entering your crowning strain or solventless extract or concentrate (CO2 accepted) of cannabis, you will receive a terpenoid and cannabinoid profile from Medicine Creek Analytics for your entry (Sample here), as well as two (2) tickets to attend The Terpestival : Terpene Tournament and Festival on July 15 at the Sodo Lot, Seattle WA, plus entry into the VIP terpene party the night before.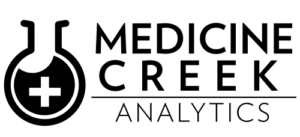 Entries will be ranked objectively based on the relative quantities of total terpenoids for 9 categories, as well as terpenoid ratios compared to cannabinoids.
An invited panel of judges will provide subjective feedback for judging as well.
CASP will be accepting entries of flower and solventless (CO2 acceptable) extract for a terpene exhibition and competition.
To enter the competition, you will need to deliver your sample(s) to Medicine Creek Analytics NO LATER THAN May 1st, 2017.
Thank you Medicine Creek for your partnership!
12 Award Categories to Recognize Top Terpene Producers in Washington 
Beta-caryophyllene  ♦  Alpha-pinene  ♦  Myrcene  ♦  Linalool  ♦  Humulene  ♦  Terpinolene  ♦  Limonene  ♦  Ocimene  ♦  Total Terpenes  ♦  Most Broadly Therapeutic (CBD ratio closest to 1:1 plus total terpenes)  ♦  CBD Rich (total CBDs plus total terpenes)  ♦  THC Rich (Total terpenes plus total THC)
How to Enter the Terpene Tournament
Cost per entry $250 and includes two (2) tickets to the event and terpenoid and cannabinoid analysis from Medicine Creek Analytics. See sample analysis HERE.
Submit your flower or solventless extract sample directly to Medicine Creek Analytics, along with a payment of $250 made payable to: CASP. Please make sure all samples are manifested through BioTrack
**If your submission qualifies for a category field, you will also need to submit one ounce for flowers and 7 grams for extracts to have your product placed in the judge's kits. All sample submissions must come from the same lot attached to the test.**
Download the Terpestival™ Entry Form in advance or fill it out when you arrive at the drop-off location.
DROP-OFF LOCATION:
3700 Pacific Hwy E. #400
Fife, WA 98424
Deadline to Enter Competition: May 1st!
Questions? Please contact Lara at: info@thecannabisalliance.us
Interested in Sponsorships? Click HERE.