Celebrate + Compete + Learn
Enter your TOP Products TODAY!
Seattle, WA — July 15
Join us, once again, as we celebrate terpenes while supporting the ongoing work of CASP!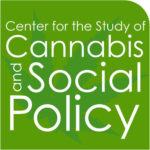 Produced, in partnership with, Medicine Creek Analytics and The Cannabis Alliance
The Terpestival™ is an exciting popular education and "terpene tournament" exclusively designed to educate the cannabis industry and the public on "whole plant" knowledge in order to creative more effective branding and to encourage conscious consumption.
The Terpestival™ offers producers, processors, and retailers the chance to showcase their top products by competing for the top terpene characteristics in flower or solventless extract.
Each entry is analyzed by Medicine Creek Analytics to place the top three scorers in 13 unique terpene-based categories that will be evaluated by our expert judging team to win! 
The Competition
The Terpene Tournament™ is the competitive part of the event, and is intended to highlight whole plant diversity in the science, consumption, and marketing of Cannabis. It is a robust competition with 13 different categories!
All entries will be tested for terpene and cannabinoid profiles. The top three quantitative terpene scorers (and terpene/cannabinoid scores for those categories) will be judged by our subject matter experts on their subjective quality, for which quantitative results have limited predictive power. The 13th category is for entries that don't make the quantitative cut, but are nonetheless loud and tasty. Ultimately, the judge's subjective experience determines the quality of the cannabis, since there are limitations on how well quantitative analysis can predict the power of flavor and taste.
There will be 8 Specific Terpene categories PLUS a Total terpenes winner:
Beta-caryophyllene
Alpha-pinene
Myrcene
Linalool
Terpinolene
Limonene
Ocimene
Humulene
Total Terpenes
As well as 4 additional categories:
Most Broadly Therapeutic (CBD ratio closest to 1:1 plus total terpenes)
CBD Rich (total CBDs plus total terpenes)
THC Rich (Total terpenes plus total THC)
Judge's choice (no quants, if you didn't make it into any of the quant fields you get to submit your sample at your own cost to enter this category)
The 13 award categories are open to both a flower and solventless winner each, so enter now for your chance to take home a trophy from the Terpene Tournament! More details HERE.
Deadline to enter is May 1st!
---
The Education
In addition to the exciting competition, we will have a day full of inquiry and investigation regarding terpenes and their importance in the legal cannabis marketplace. From how to effectively propagate terpenes to buying terpenes for the market. We'll also be talking about Terpenes + Wellness as well as how Terpenes are currently playing in public discussion. 
It is an event not to missed! Regardless of how much you know about terpenes, whether you're just cannabis curious or you consider yourself a cannabis connoisseur, there will be something for everyone.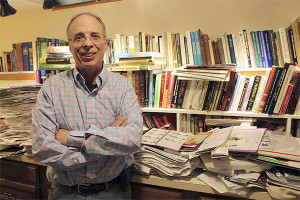 PLUS! We are once again, honored to welcome back Dr. Ethan Russo as our keynote speaker.
Ethan Russo, MD | Medical Director, PHYTECS
Ethan Russo, MD, is a board-certified neurologist, psychopharmacology researcher, and Medical Director of PHYTECS. Previously, from 2003-2014, he was Senior Medical Advisor, medical monitor/study physician to GW Pharmaceuticals for numerous Phase I-III clinical trials of Sativex® and Epidiolex®. He graduated from the University of Pennsylvania, and the University of Massachusetts Medical School, before residencies in Pediatrics in Phoenix, and in Child/Adult Neurology at the University of Washington, Seattle. He was a clinical neurologist in Missoula, Montana, for 20 years. He has held faculty appointments in Pharmaceutical Sciences at the University of Montana, and in Medicine at the University of Washington. He is a former president of the International Cannabinoid Research Society and former Chairman of the International Association for Cannabinoid Medicines. He is author/editor of seven books on cannabis and medicinal herbs, and has also published numerous book chapters, and over fifty articles in neurology, pain management, cannabis, and ethnobotany.
Panelists include:
Dr. Michelle Sexton
Kevin Jodrey
Hatha Gbedawo ND
Virginia Hoyer
…and many more!
---
The Celebration
Mingle and mix with other cannabis enthusiasts. Peruse the 20+ vendors and interactive displays. Listen to music and eat good food. Celebrate Terpenes! The compounds that fly around in the air and bind to receptors in your nose! The flavors and fragrances you already know and love, found everywhere in nature! The unique scent that forms the basis of how people select cannabis for purchase.
Come celebrate the Terpenes and learn from the experts!
Interested in sponsoring? Preview the sponsorship opportunities HERE.
What are Terpenes?
Terpenoids are flavor and fragrance components, aromatic compounds common to many other plants we encounter daily, such as: lavender, rosemary, peppermint, pine and thyme. Terpenoids  contribute to the "synergy" effect of botanical medicines, herbs, spice and Cannabis. Synergy is the interaction of two or more agents combining for a greater effect than the sum of individual parts. This has also been called the "entourage effect," and in the case of Cannabis, there is good evidence that other compounds enhance or modify the effects of  THC. Some of the purported mechanisms are by modulating inflammation, controlling anxiety, having anti-depressive action and antibacterial effects.
Official Testing Lab Sponsor: